Elizabeth Ingber has a private music studio in the San Francisco Bay Area and teaches at Skyline College in San Bruno, California.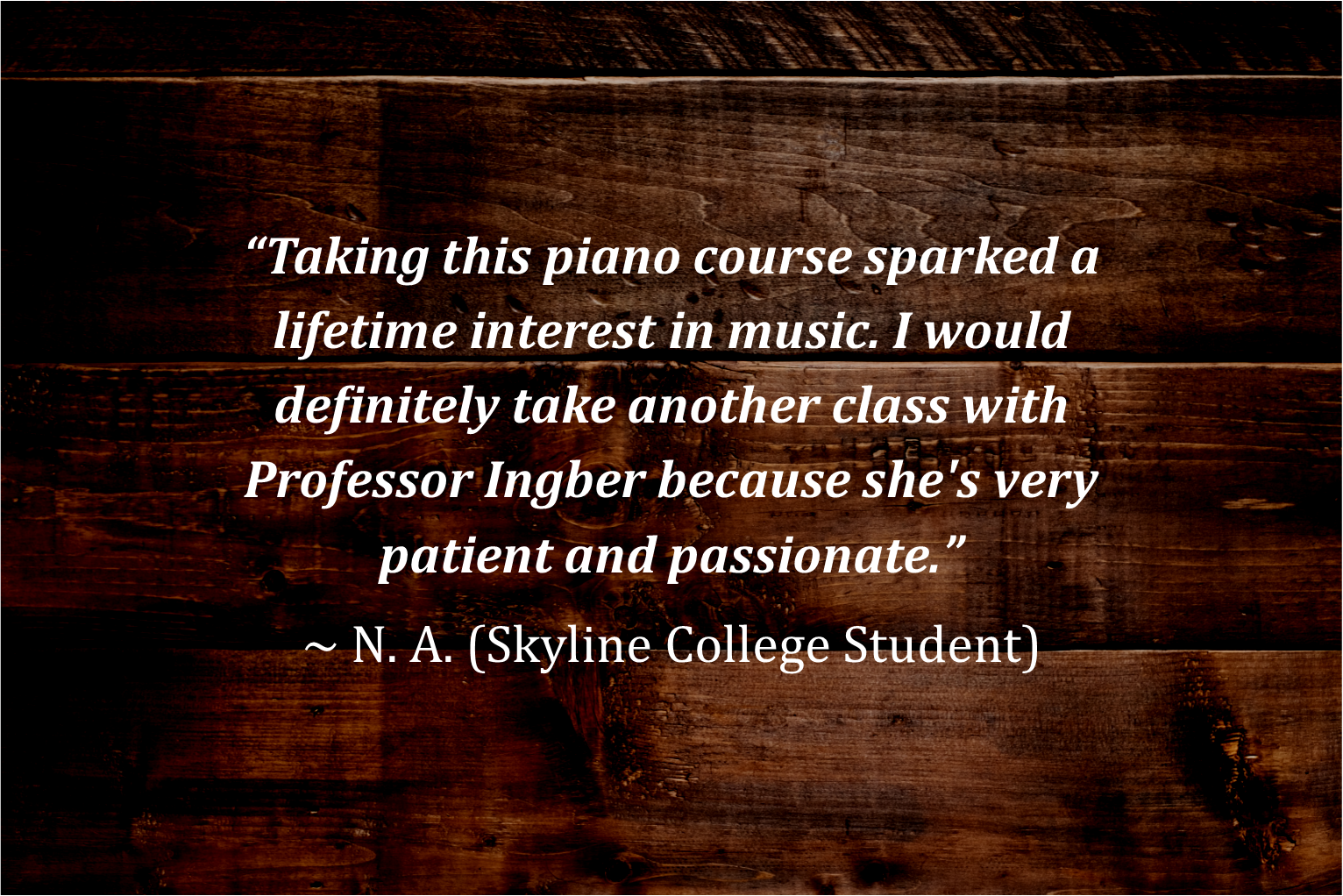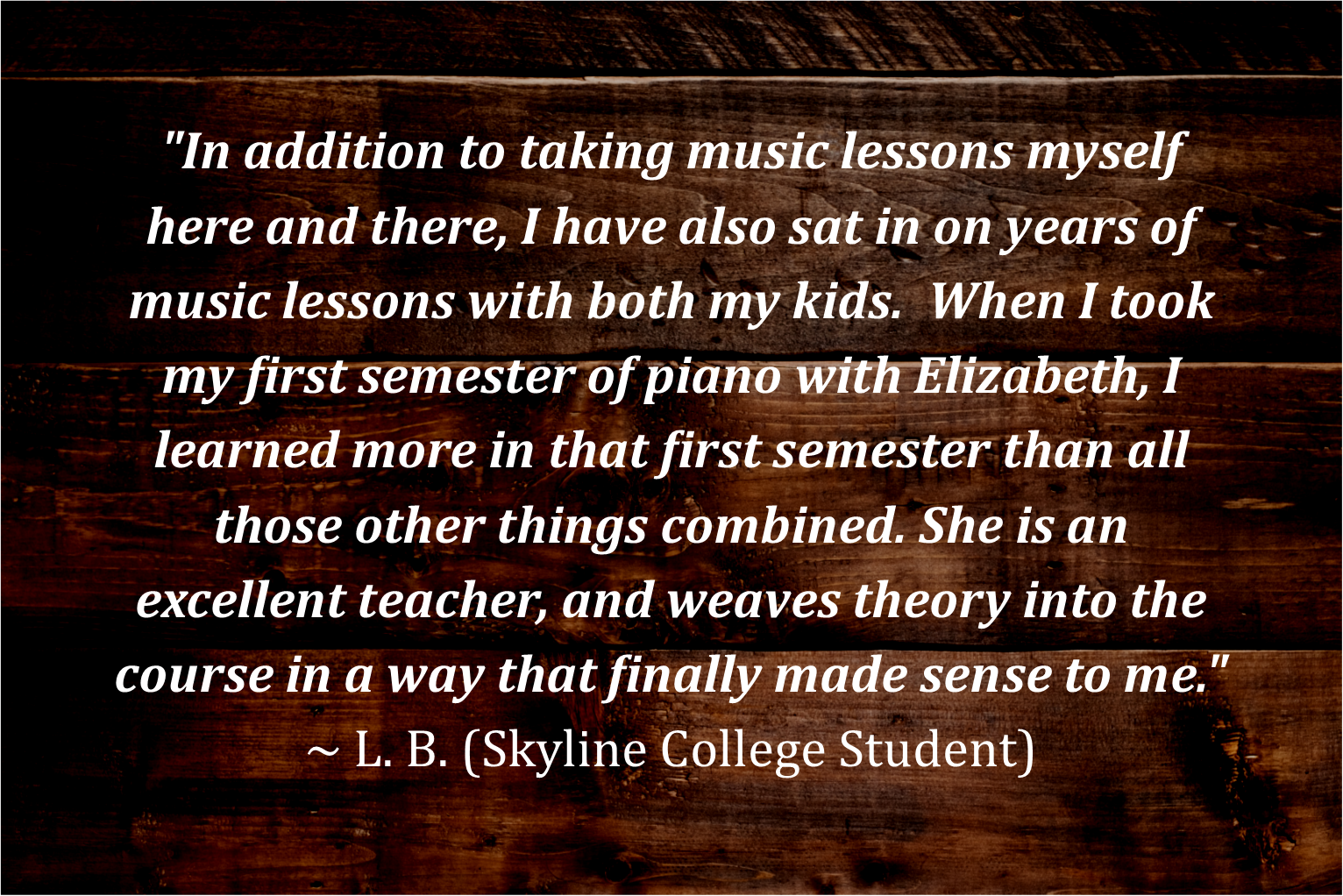 Private Studio
Suzuki music lessons are offered on piano, violin, and viola for students of all ages. Lessons are held for 30, 45, or 60 minutes depending on age and level of study. Instruction emphasizes development of a healthy and relaxed playing technique to create beautiful tone and expressive musical performance. Students learn in a positive and encouraging musical environment, incorporating singing, rhythm and pitch exercises, listening, sight-reading, and playing to create a well-rounded musician.
Students are required to participate in three studio recitals held each year. For beginning and intermediate level students, parents must be present at all lessons to take notes and learn how to best assist their child during home practice. For information on the philosophy and practice of Suzuki education, refer to the website of the Suzuki Association of the Americas.
To inquire about lessons please contact Ms. Ingber.
Skyline College
Elizabeth Ingber teaches group classes for piano and violin/viola during the fall and spring semesters at Skyline College. The classes are ideal for college students and other adults interested in starting a new instrument, or continuing their musical studies. Further information on Skyline's music classes can be found at www.skylinecollege.edu.
Current Students
Sign in for access to studio announcements and documents.